Rabi Lamichhane, a well-known journalist, recently launched Galaxy 4K Television, claiming it to be Nepal's first 4K television channel. Since daily broadcasting of television has yet to begin, you might be wondering what the term "4K" really means.
Today we have some answers for you.
What exactly does the term '4K' mean?
You've almost certainly heard the term "4K" from your colleagues, coworkers, social media, or elsewhere in the industry. This word is all the rage in the tech world. You can capture and play 4K videos on your mobile, you'll need a 4K television, and even professional cameras now have the 4K recording option highlighted. 4K has long been the pinnacle of digital technology, and it is now the HD resolution standard for mass consumer displays.
The word '4K' applies to the resolution. The word "resolution" refers to how densely these tiny dots, known as pixels, are arranged on the monitor. The image you see on the screen is made up of individual pixels that come together to form the image you see. As a consequence, the resolution increases as the pixel count increases.
In terms of TV hardware, resolution refers to the number of pixels that make up the image on the screen. A single pixel, also known as a discrete picture unit, is a small dot on the screen.
The "K" in 4K stands for Kilo (1,000), which signifies a television with a horizontal resolution of approximately 4,000 pixels. It has 3,840 horizontal pixels and 2,160 vertical pixels, for a total of around 8.3 million pixels, according to the exact count. For 4K TVs, resolutions are typically listed as "3840 x 2160" on product specifications.
What is a 4K television? What is Ultra High Definition (UHD)?
Ultra HD, 4K TV, Ultra high definition TV, and 4K UHD TV are all terms used by different brands to describe the same thing. However, as time went by, the television industry realized that the word "4K" was simpler and more understandable for viewers, and started to use it more often.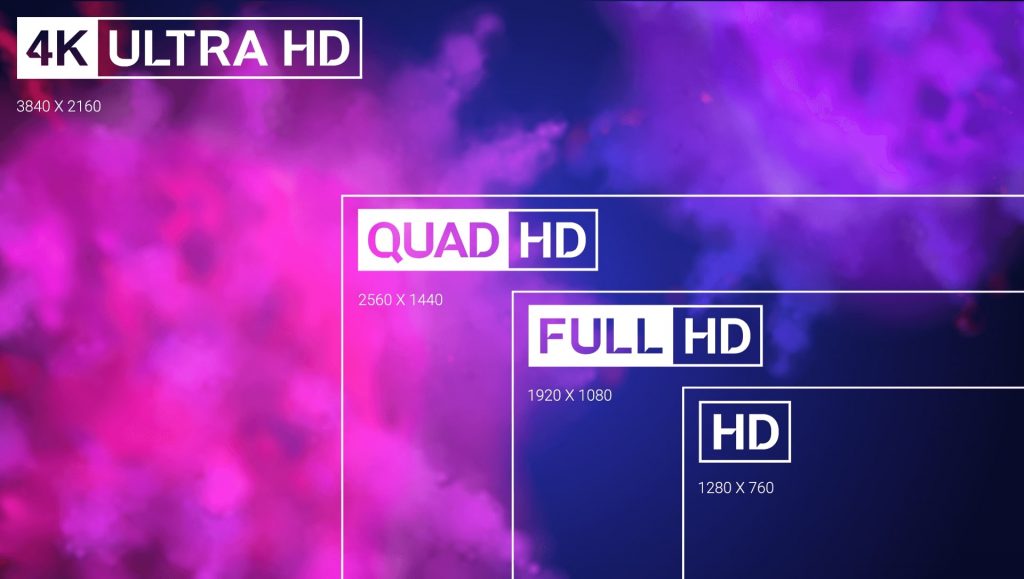 The word 4K TV or 4K UHD TV is now commonly used by producers and distributors. The resolution of 4K and Ultra HD is four times that of Full HD. A regular Full HD screen has a resolution of 1,920 x 1,080 pixels or 1080 pixels per inch (a total of 2,073,600 pixels). The resolution of Ultra HD and 4K displays is 3,840 x 2,160 pixels (a total of 8,294,400 pixels). The more pixels there are in an image, the more detail it contains.
Because of the disparity in pixel counts, 4K HD TVs come in larger sizes than their Full HD counterparts, but even at the same size, you can see the advantages of a 4K image over a Full HD image.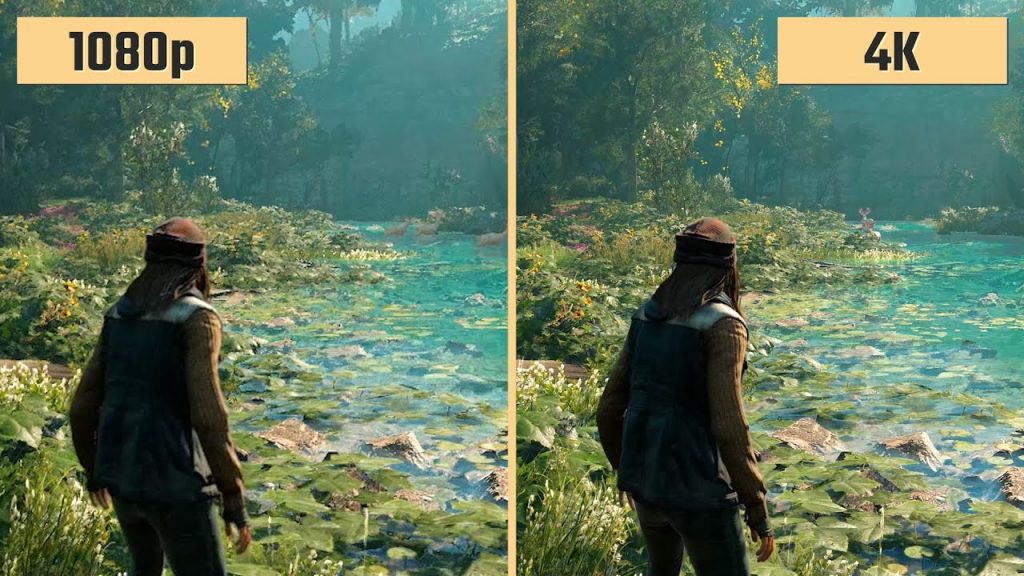 A Full HD image will usually appear flatter and smoother as compared to a 4K image, which will reveal more detail and better color grading, making the image clearer and more vivid.
Aside from the resolution, 4K and Ultra HD allow for faster frame rates and better color reproduction, resulting in a more lifelike image. 4K and Ultra HD TVs support 10 and 12-bit color, which allows for a wider variety of colors on the screen and, as a result, more realistic images. Simply put, UHD stands for "ultra-high definition," and 4K resolution is a subset of UHD resolution.
Wouldn't it be fantastic if all captured material was shot in 4K? In contrast to 4K content, there is a lot of lower resolution content available. However, thanks to upscaling, this is no longer a problem.
So, what exactly is 4K upscaling, and how does it benefit you?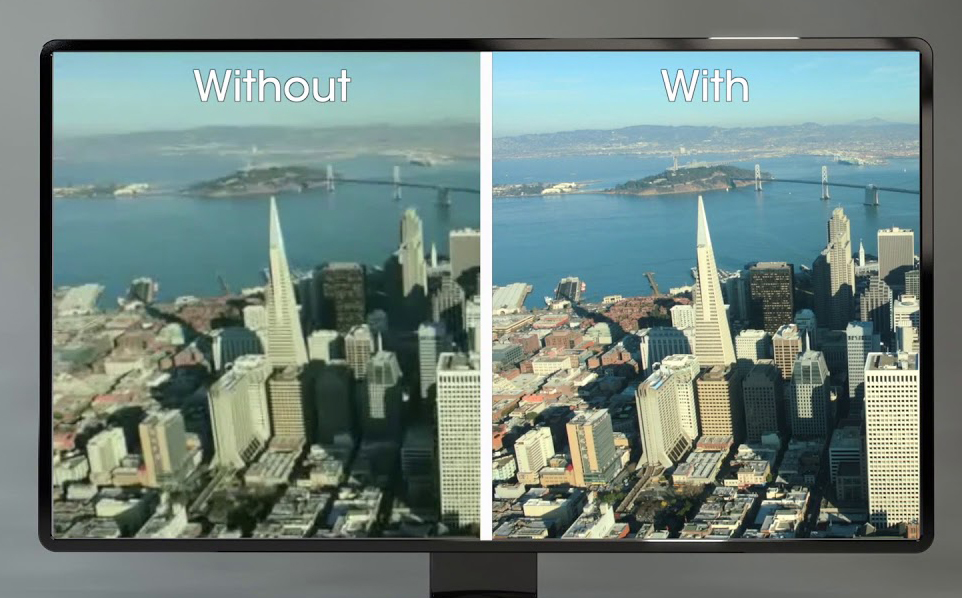 Upscaling is the technology that increases the resolution of lower-quality FHD video, transforms it, and optimizes it to suit the display panel of a 4K TV when you watch it on a 4K TV. To put it another way, it doesn't just stretch the image; it improves it for a 4K display. Upscaling analyzes resolution automatically to minimize noise, enhance details, and provide the best contrast and color for a 4K-like viewing experience. And, since each brand approaches upscale differently, choose the one that does it best.
So, what is the 4K TV channel going to be?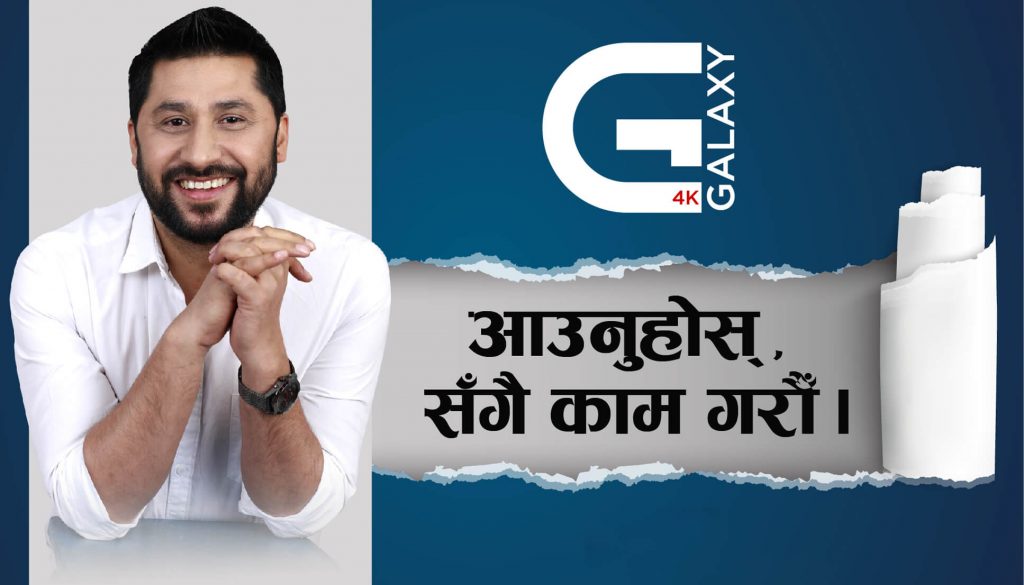 Gorkha Media Network Pvt Ltd owns Galaxy 4K, a Nepali-language channel. The channel's name comes from the fact that it strives to connect the latest 4K technology with premium content and bring it to Nepalis.
It will be the first Nepalese television station to broadcast in 4K resolution. The channel aims to not only offer premium content, but to do so in a resolution standard that no other Nepali channel has ever attempted.
Meanwhile, famous shows like Sidha Kura Janata Sanga, Ko Banchha Crorepati, Crime Patrol Nepal, Sa Re Ga Ma Pa, Ramayana, and The Leaders will air on television. These shows will be hosted by a variety of celebrities, including Rajesh Hamal, Deepak Raj Giri, and Mahabir Pun, in addition to Rabi Lamichhane.
—
This article is sourced from Nepali Telecom